Work bathroom selfies – if you don't take them – did you even ACTUALLY go to work?
I'm no fashion expert but since having my baby over a year ago – I've really come to appreciate pieces that (a) hide any kinda pooch (b) go with anything and (c) feel like yoga pants.
So on that note, I've rounded up my top suggestions for office-appropriate paper-bag style pants. Perfect for the time you spent at your "standing desk" waiting for the weekend.
Class and cheap from Nordstrom Rack, you can't lose with these pants ($32!)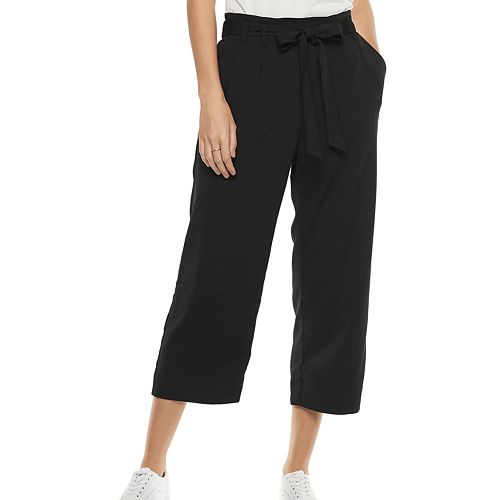 I own these POPSUGAR pants and they are da bomb (can I still use that? Sure.) Find some sort of code because if you pay full price at Kohls, there is something wrong with your brain.
Fun fact: Express still exists! These look niceeeeeee.
And finally, if you've got some extra cash burning a hole in your pocket… I have these and wear them at least once a week. I wish they had more colors because I would buy them again and again. Also, size up.
Well – there you have it. Do any of you actually work or do you all just get to wear actual leggings all day. I'm going to continue my pursuit of finding pants that feel like pajamas but are actually acceptable for work.
CHEERS.